For those who were curious after seeing photographs of Russian special purpose troops in American helmets, here is an acquisition for you!
RBR PASGT
HELMET
What is so special about this helmet?
Check out the suspension: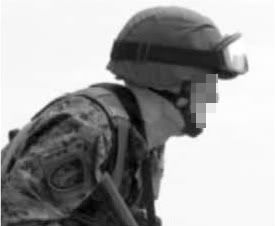 The helmets used most notably by Alfa from TsSN have a unique suspension common to only two American composite helmet manufacturers: RBR and OMT. Both companies offer a PASGT model and RBR also offers a MK6 model.

What specific helmets did Alfa buy? I am actually not sure. It is possible that soldiers purchased more than one type from more than one manufacturer...but I don't know.

Additional photographic evidence will yield more answers.